The Injured Jockeys Fund has issued an update on Graham Lee following the surgery he underwent yesterday at Royal Victoria Infirmary Hospital in Newcastle.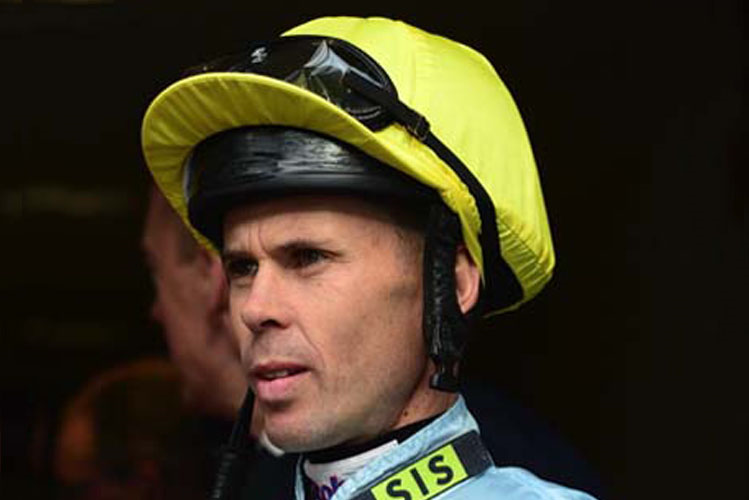 It emerged on Sunday that Lee had suffered an unstable cervical fracture causing damage to the spinal cord, along with damage to blood vessels in the mid-cervical region, after the Grand National and Group 1-winning rider was unseated from Ben Macdui at Newcastle on Friday.
The Injured Jockeys Fund released an update on Wednesday afternoon which read: "Jockey Graham Lee had surgery yesterday at the Royal Victoria Infirmary Hospital in Newcastle to stabilise the fractures in his cervical spine and further protect his spinal cord.
"He also had a tracheostomy performed to allow him to be more comfortable and improve communication.
"Whilst Graham has recovered from the surgery well, the extent of his long-term recovery remains uncertain."
A Justgiving.com page was set up on Monday by Lee's daughter Amy, with the racing world uniting to show their support for the jockey.
The statement added: "Graham's family would like to thank everyone for their best wishes and for their support of the JustGiving page set up by Graham's 18-year-old daughter Amy, who says: 'I am personally writing down each and every message and donation that comes through and I share all of these with dad. To be honest it's simply overwhelming and we can't believe that so many people are thinking of us. I wish I could explain how much of a difference it will make to dad's recovery knowing that he has your support – thank you from the bottom of my heart'."
The Justgiving.com page has now exceeded the £80,000 mark.