The brave Foxy Jacks made the majority of the running to win the Glenfarclas Cross Country Handicap Steeplechase under a courageous ride from apprentice jockey Kevin Brouder.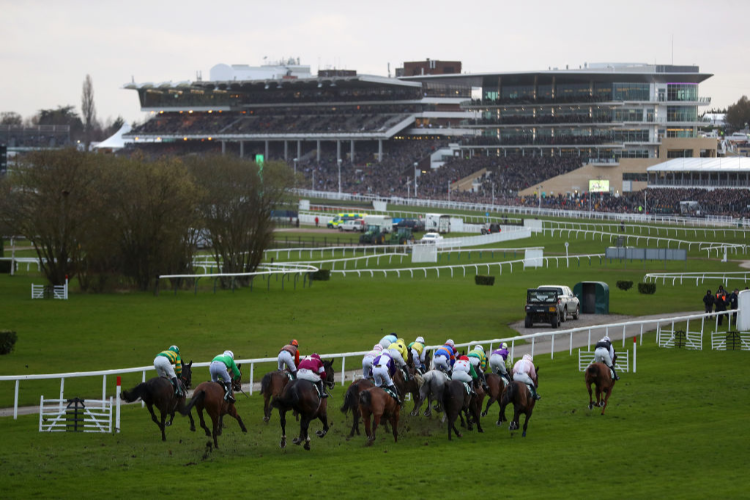 Foxy Jacks (9/2) had proven his stamina over the summer with a success in the Midlands National at Kilbeggan and a third in the Kerry National, but came into the race with a poor record over Cheltenham's unique cross country fences (0-2). Yet the nine-year-old's jumping ability was not in question as he dictated from the front from the sixth fence, barring a slightly hairy moment at the last where he veered violently right, nearly handing the contest to the second placed Latenightpass for Gina Andrews and Dan Skelton. Although joint favourite Delta Work turned into the straight with a chance, the hefty weight appeared too much for the ten-year-old and he faded to sixth.
Trainer Mouse Morris was delighted with the performance, saying: "He was very tenacious. He is not simple, but he got a great ride. He jumped super. He is not straightforward. I thought he was in great shape, but there was 30 odd fences to jump and he is not noted for excellent jumping. I thought he got an excellent ride from Gavin.
"It changes his mind a bit over these fences. I don't think he put a foot wrong today. I couldn't be happier. There are a lot times he hasn't delivered and that is what makes these days good. I don't think the weight makes any difference to this fellow, it is just getting him on his day. He belongs to great people and the love the craic. It is a while ago since I had a winner here. That has been his problem [not completing races], but he has been running well this season. He has been running well and he won the Midlands National and was third in the Kerry National so something has happened to him."
Brouder added: "I've ridden him in nearly all his runs this season. He has been placed in all of them and pulled up in one when things didn't go right. He has been an unbelievable servant all season and to win this is unreal. I've been getting a good feel off him just going along in front and letting him do his own thing with the jumping, and he will either go left or right. I think my fellow was in front for so long that he just kind of idled. He did that at Kilbeggan. He idled all the way up the run in up to the line.
"I've been getting on very well with him jumping and I thought if he does the same that we always do we will be fine."
"It is unreal [winning at Cheltenham]. Going up past the line in front there is not a feeling like it. I'm going to fly home and go to work then head to Navan for the boss and hopefully have another good spin up there. I've been getting on very well with him jumping and I thought if he does the same that we always do we will be fine."