Stale Solbakken admits it was a "big blow" to lose Erling Haaland for Sunday's dead-rubber Euro 2024 qualifier against Scotland at Hampden – but the Norway manager is confident the Manchester City striker's injury is not a serious one.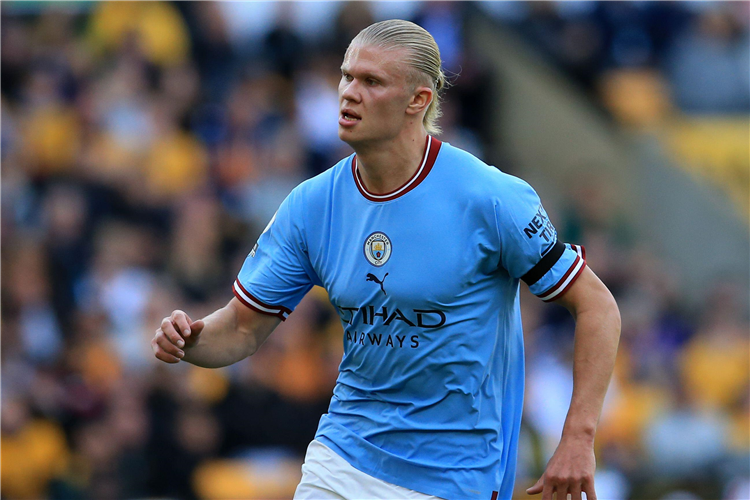 The free-scoring forward withdrew from the squad on Saturday morning after damaging his ankle in the second-half of Thursday's 2-0 friendly win over Faroe Islands.
"It's a big blow for any team but we have played without him before, sometimes with success, sometimes without," said Solbakken, speaking at Hampden on Saturday evening.
"We started the qualification when he was not ready for the first two games, but after that he has played every single game so it was unfortunate for us that he got the small knock on Thursday.
"It's the movement in his foot that is the problem but it's not a serious injury. Had it been a final, I don't know (if he would have been fit to play).
"All parties agree it is probably a little too early (for him to play) but it is not a career-threatening injury."
When asked why Haaland – a talisman for club and country – was risked in such a low-key match, Solbakken said: "It was his choice. He wanted to play 45 minutes to keep the momentum in a week where we were maybe not training as much. It was his decision.
"There were three players who have played many games and we had conversations with all three of them and Erling's much preferred choice was to play 45 minutes."
Many anticipated Sunday's match being a qualification decider but Scotland's 2-1 win in Oslo in June, when they scored two goals in the closing minutes to overturn Haaland's penalty, has proved pivotal.
The Scots are already assured of a place in the finals in Germany and are six points ahead of third-placed Norway, who have only a slim chance of landing a play-off if results elsewhere go their way.
"It was probably the sorest defeat you will ever feel," said Solbakken, recalling Scotland's late turnaround in the summer. "I still wake up at night thinking about those last five minutes but that is life.
"If you look back now, those five minutes were very, very damaging. Otherwise the game tomorrow would have been a final. That speaks volumes.
"But we must congratulate Scotland on a great campaign. They have done really, really well, not only in this campaign but also in the years before that.
"They've played at a very high level and have also been good at bringing the margins on their side in tight games, which is very important in national football when there are so few games."
Unless they manage to salvage a Euro 2024 place via a play-off, Norway's run without major tournament football will extend to 26 years. The Scots ended a 23-year wait when they qualified for the Euros in 2021 and Solbakken feels his nation can draw inspiration from Steve Clarke's resurgent side.
"Of course we can," he said. "I think we are quite even. We always play very tight games against each other but they have been better than us with the small margins lately. We need to see if we can find that way too."